So another Empire season finale with a cliff-hanger! I loved this episode so much. Although the Lyons didn't defeat Eddie but they kept what matters most; each other; especially Cookie & Lucious who tied the knot, so so happy about that.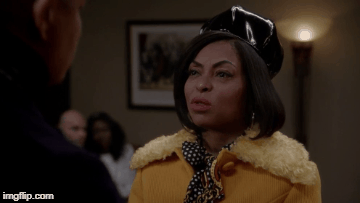 I know I've been ranting about the writers killing Anika, but now that it came through, quite horribly if I may add, I feel bad for her, not that I'll miss her but this only shows that you should never mess with Andre Lyon, he will mess you up real bad. What will Hakeem do when he finds out his brother killed his baby mama because she killed his pregnant wife? Good bye Anika 🙂
About the cliff-hanger, who was shot? Who is dead? Why do we have to wait for months to find out? Cuz there were three shots and three possible victims, where were the security guys anyway? Sadly have to wait for the answers.